Carrier oils, also known as base, vegetable or fixed oils are used to dilute the essential oils before applying to the skin. Nonetheless, carrier oils can be successfully used unmixed for treating certain skin conditions, hair, lips, nails.
Note:  Carrier oils can go rancid in a matter of months, so it's recommended to be kept in the fridge (for up to two years).
BORAGE OIL
– This oil contains gamma-linoleic acid which has anti-inflammatory effect. It is used to soften and treat some skin disorders as eczema and neurodermatitis. It has a significant effect on the overall skin health and appearance.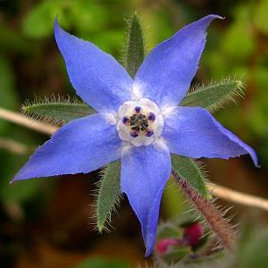 BLACK JAMAICAN CASTOR OIL
– One of the best oils for hair treatment! Use in combination with Emu Oil, Coconut Oil or just by itself. Apply it to the hair and scalp and leave it in overnight. After few months of treatment (which has to be done at least 3 times/week) you will notice not only a significant improvement on hair loss but new baby hair!
JOJOBA OIL
– Known as "Gold Of Desert", Jojoba oil can be used alone or combined with other oils. Mostly useful for the hair, Jojoba oil can also benefit the face and body.  It is very similar to sebum, so it can be used as a sebum replacement. Jojoba oil is a great balancer and while it can be used for any type of hair, is especially good for damaged, breakable hair. 
– It has anti-inflammatory and anti-bacterial properties and can be used on scalp to cleanse the clogged sebum.  Skin wise, it's known to fight wrinkles, stretch marks and cellulite. Jojoba oil can be mixed with your every day moisturizer or applied directly to your face.
LINSEED OIL
– Abundant in omega-3 fatty acids, it's a very good helper in healthy hair growth and nourishes dry, cracking nails.  The anti-inflammatory properties makes it a good choice for treating sunburns, rosacea, acne and eczema. The lignans contained in linseed it is believed to protect against aging effects and skin cancer.
MARULA OIL
– Is very rich in antioxidants and omega-fatty acids, Marula oil is the new anti-aging miracle.  Daily use will result in photo-aging protection and visibly reduced wrinkles and can be used for any type of skin but mostly for dry, sun damaged, mature skin.  Massaging few drops into the face, neck and décolleté will firm skin and boost elasticity.
PASSION FRUIT OIL
– Also known as Maracuja oil, comes from the seeds of the fruit and is full of nutrients like vitamins A and C, essential fatty acids, copper, magnesium, phosphorus, calcium, and carotenoids.  Because of the antioxidant properties, Maracuja oil is used as a moisturizer especially for mature/aging skin, dry/damaged hair and even lip care. 
– It's very light, absorbs easily and has a grapefruit kind of smell.  It is also very successful for use as an acne treatment.  Just apply it freely onto your face, body or hair.  Do not mix it with anything else if you use it for acne as it works wonders by itself.
ROSEHIP SEED OIL
– An amazing product which only recently started to be recognized by scientists and the general public.  It's very hydrating and penetrates dry skin immediately without leaving a greasy residue.   You can use it as is or combine it with your lotion, cream or in combination with other oils.   Not recommended for oily or prone to acne skin. 
– Uses of Rosehip oil include: wrinkles, age spots, psoriasis, eczema, stretch marks, scars, sunburns, dry or damaged hair and brittle nails.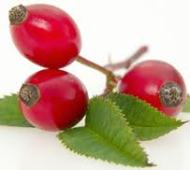 SEA BUCKTHORN OIL
Loaded with antioxidants and vitamins A B1, B2, B6 and C.  Sea Buckthorn oil is very successful in treating sunburns, healing wounds – including burns and cuts – and helping with dry skin, dermatitis, eczema and acne.  This particular oil will solidify if exposed to low temperatures, and it is best left at room temperature. 
– The oil of Sea Buckthorn in its undiluted and concentrated form will stain skin, surfaces and clothing.  Use caution, spread evenly and dilute.
Each carrier oil offers a different combination of therapeutic properties.  The choice of carrier oil can depend on the therapeutic benefit being sought.